Our Space
The state-of-the-art training facilities of the Greek Bakery School, at the "Loulis Mill" premises in Keratsini, Attica, will host the Masterclasses of the "Academie de Patisserie par Alain Chartier".
A masterfully structured learning environment has been designed to enable participants to enjoy each step of the seminar and training to the fullest.
The quality of the equipment of each workstation, coupled with the excellent quality of raw materials, will support your creativity and emphasize your creations in the best possible way.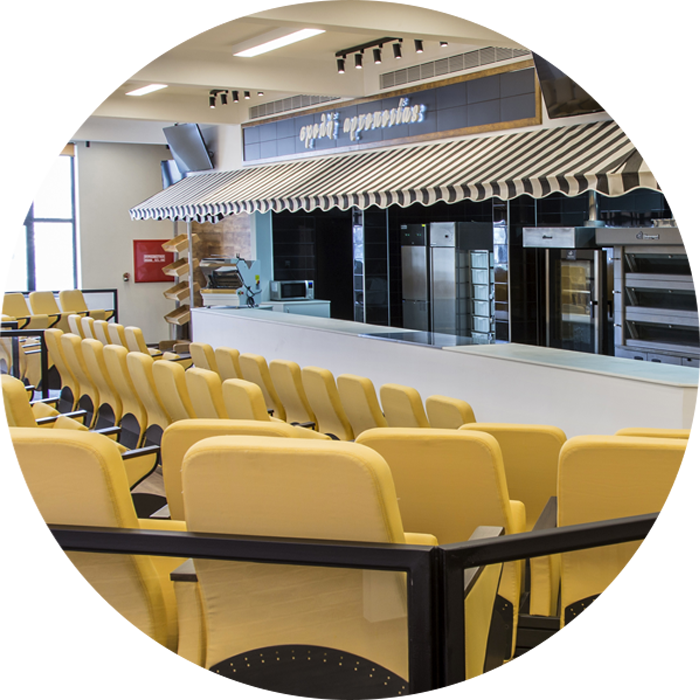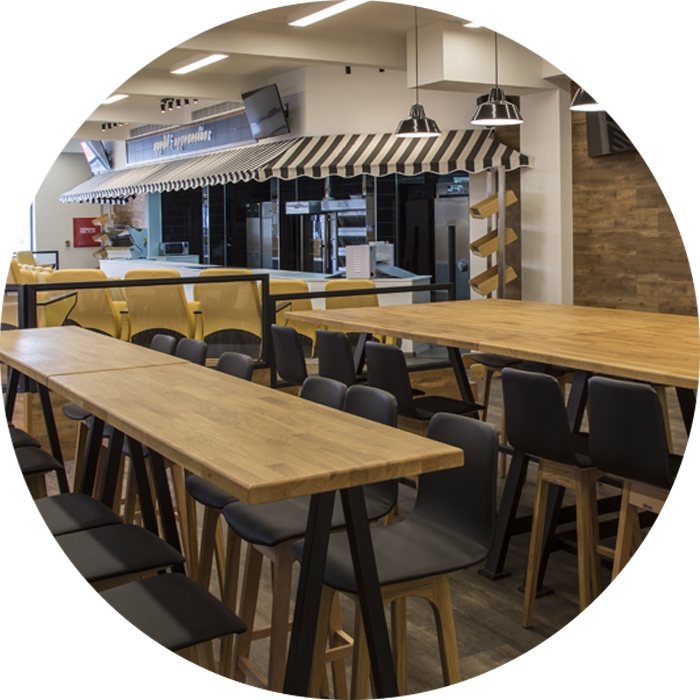 HOW TO COME
The MYLOI LOULI  that host MASTERCLASSES are located at
Spetson 1, Keratsini 187 55. Access can be made to:

  By car approaching the Iatsioskala of Keratsini and continuing to the Keratsini Municipal Swimming Pool.

  By public transportation from ISAP PIRAEUS Station (line 3) on Bus 832 PIRAEUS – WELFARE – CHARACTERISTRY (CIRCULAR). Going down to Terma (SCHOOL) you are 400m walk to the gate of the building. Continue west of Chrysostomou Smyrni where you landed at Lykourgou, continue across the Peloponnese until you find Spetson and descend right into the sea.